Learn more about this ministry and get involved
Motivational and keynote speaker, teacher, author, humanitarian, philanthropist, businessman, community leader, and pastor.
Bishop Joseph W. Walker, III is a national voice calling for leadership that enhances the quality of life for all people.

This book is not written as an admission of misery. Leadership is truly a blessing from God. It is my hope to bring awareness to the loneliness that accompanies leadership. I pray that within each chapter you are able to find solutions that can help you work through loneliness and continue to evolve into the leader God has called you to become.
Bishop Walker's Highlighted Speaking Engagements, News and Media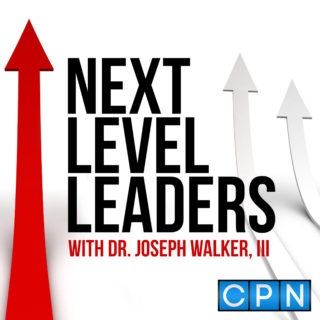 Next Level Leaders With Dr. Joseph Walker, III
Next Level Leaders, hosted by Dr. Joseph Walker III, lead pastor of Mt. Zion Nashville, provides useful and insightful resources to help leaders RISE (Reimagine, Invest, Succeed, and Elevate). Each episode addresses the intersection between Christianity and the marketplace through conversations with successful leaders. Listeners will be mentored, inspired, and challenged to succeed at the next level. Tune in and start moving from vision to reality!
DON'T MISS A MOMENT WITH BISHOP JOSEPH W. WALKER, III